Muscat_ International Book Fair 2020
The Omani Society for Intellectual Property completes its preparations to participate in the exhibition.
We are pleased to welcome you to Gate No. 5 inside the exhibition, just after the entrance, to the Omani Pavilion
Where the association provides free consultations in the field of intellectual property # and publicizing the goals of the association with the participation of members.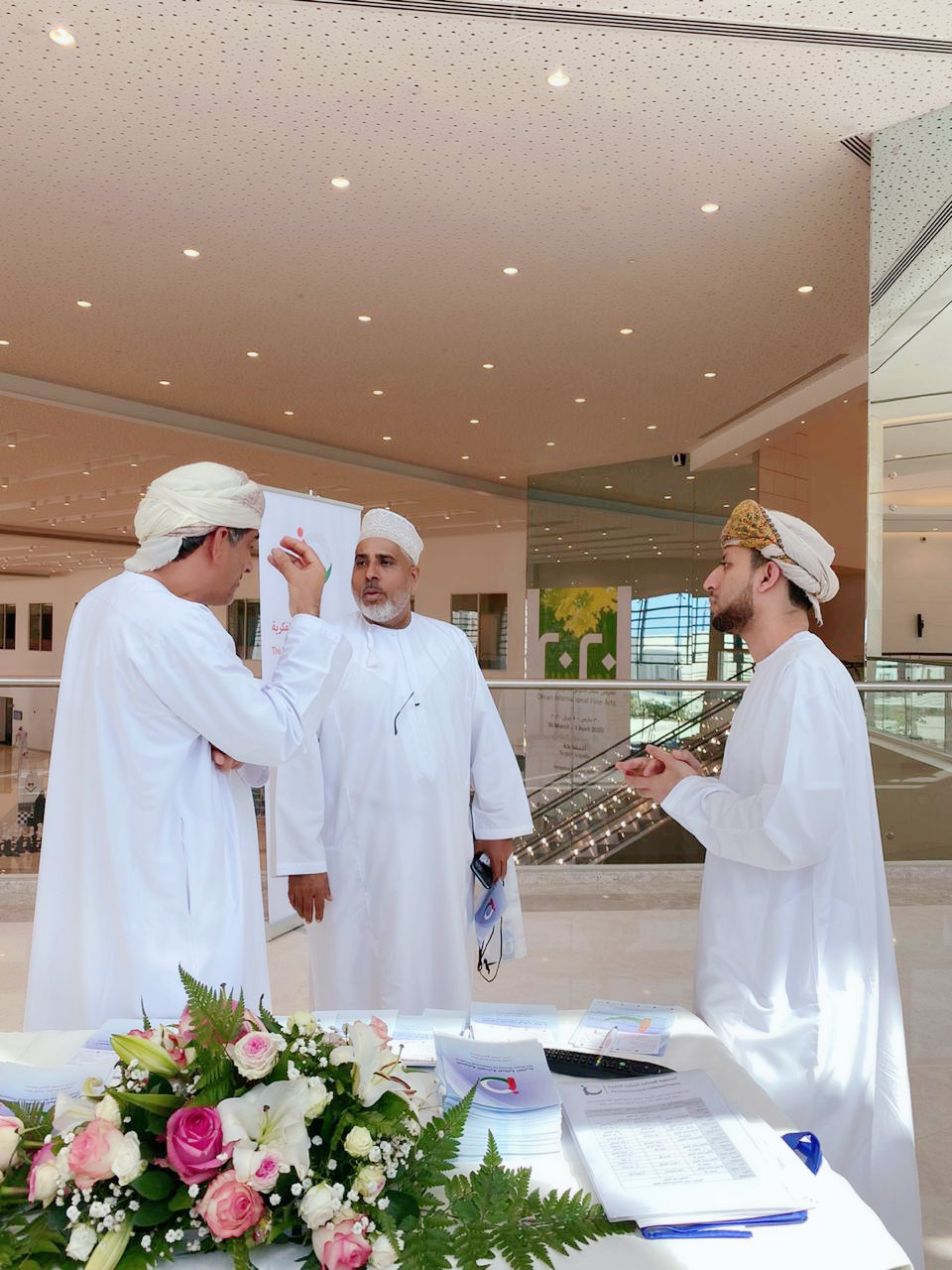 Previous Next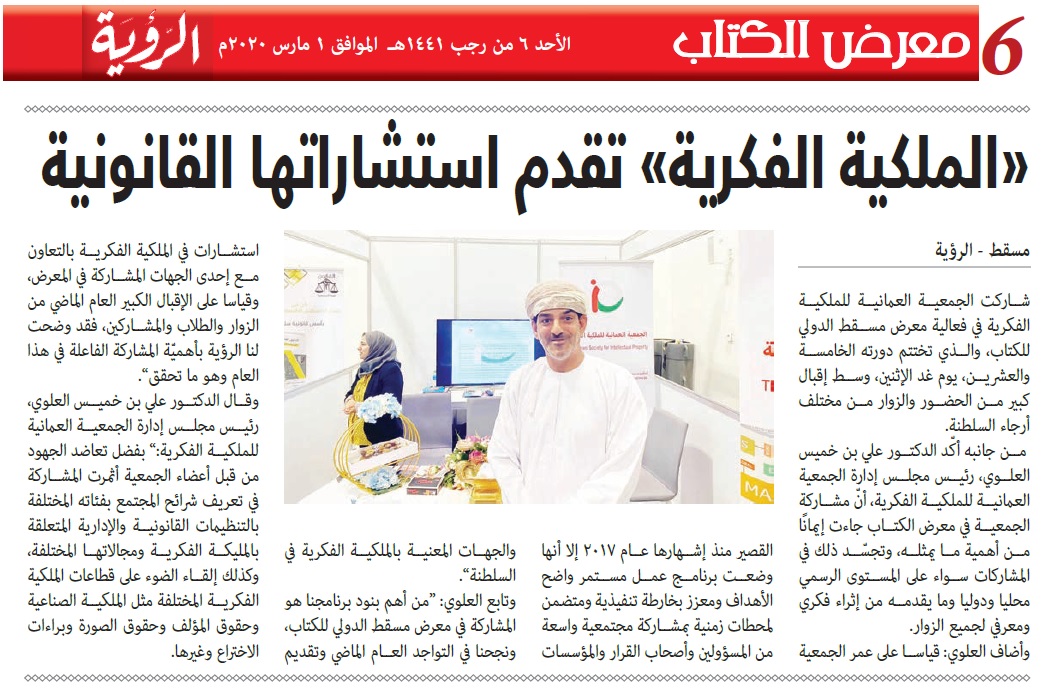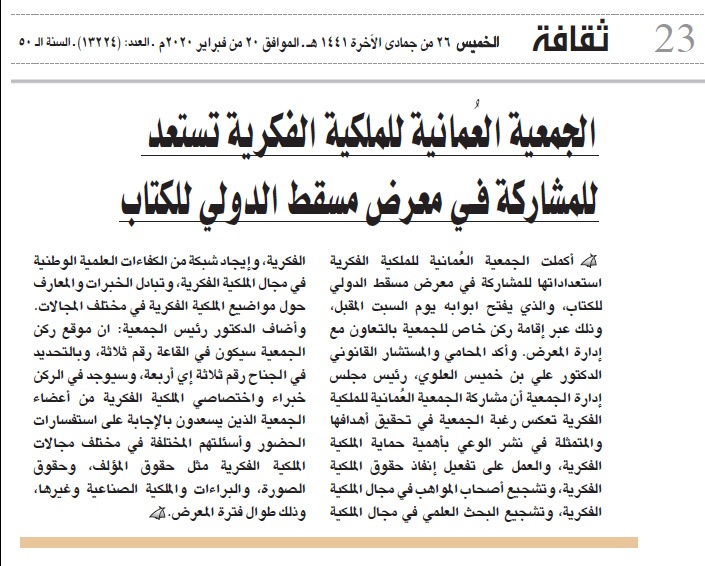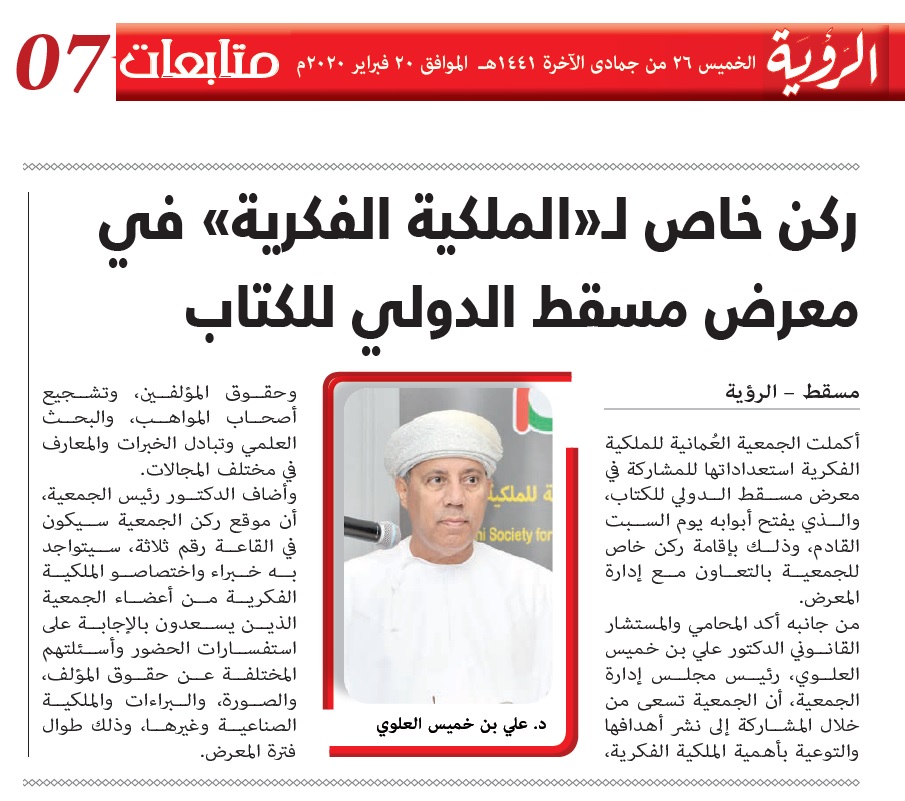 Previous Next
A television interview with Dr. Ali bin Khamis Al-Alwi, the president of the society, on the Sultanate of Oman TV, to talk about the participation of the # Intellectual Property Society in the # Muscat_ International Book Fair.
Youtube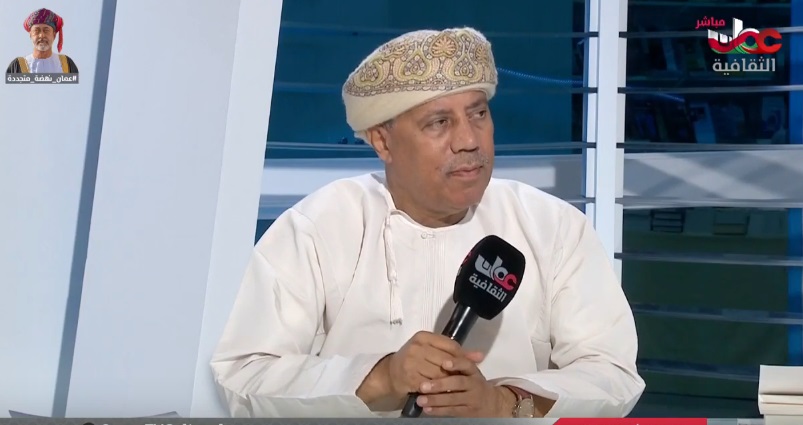 Broad media interest in the corner of the association from the Sultanate of Oman TV.
And photographing snapshots of the association's activity and part of the consultations in the field of intellectual property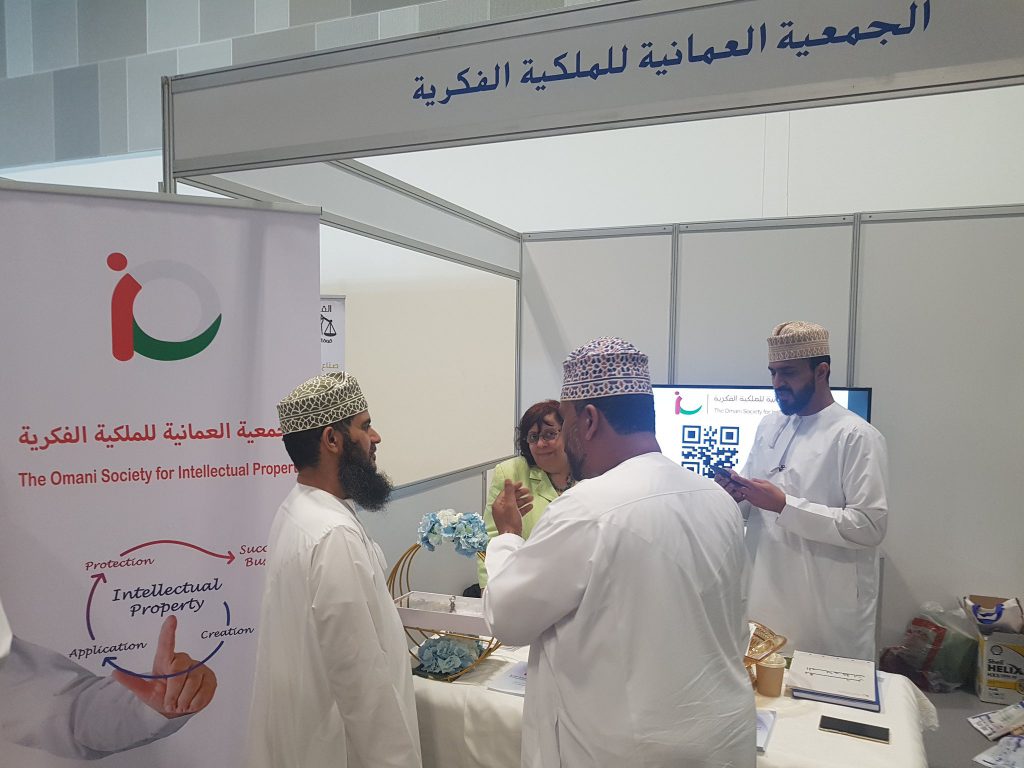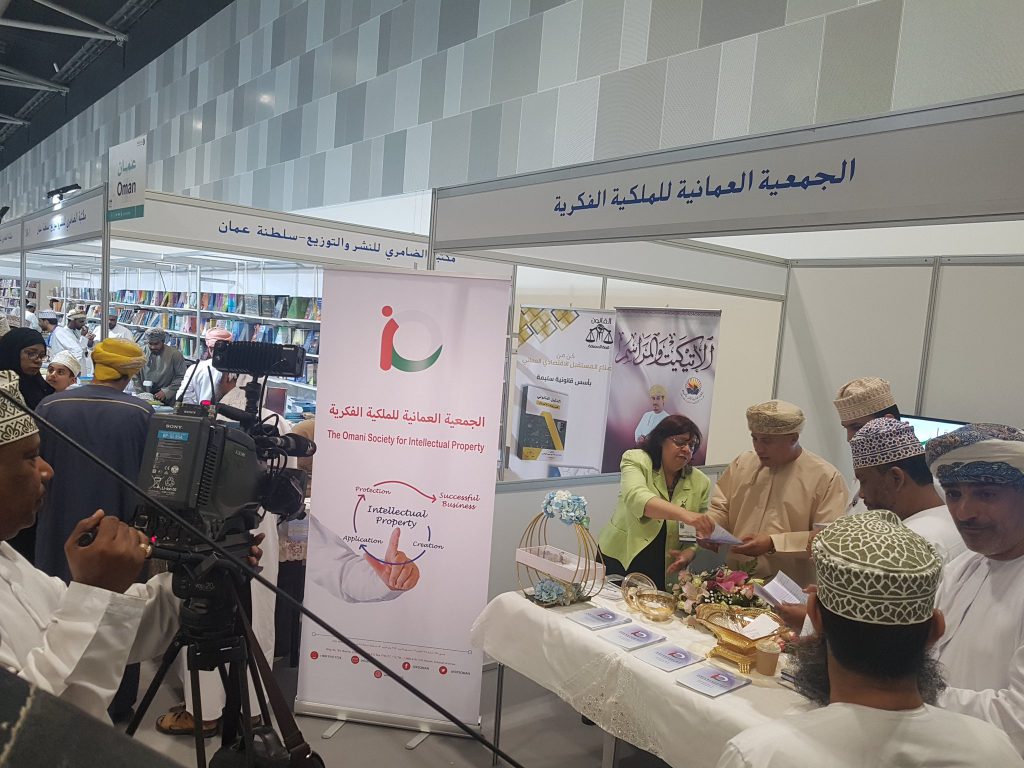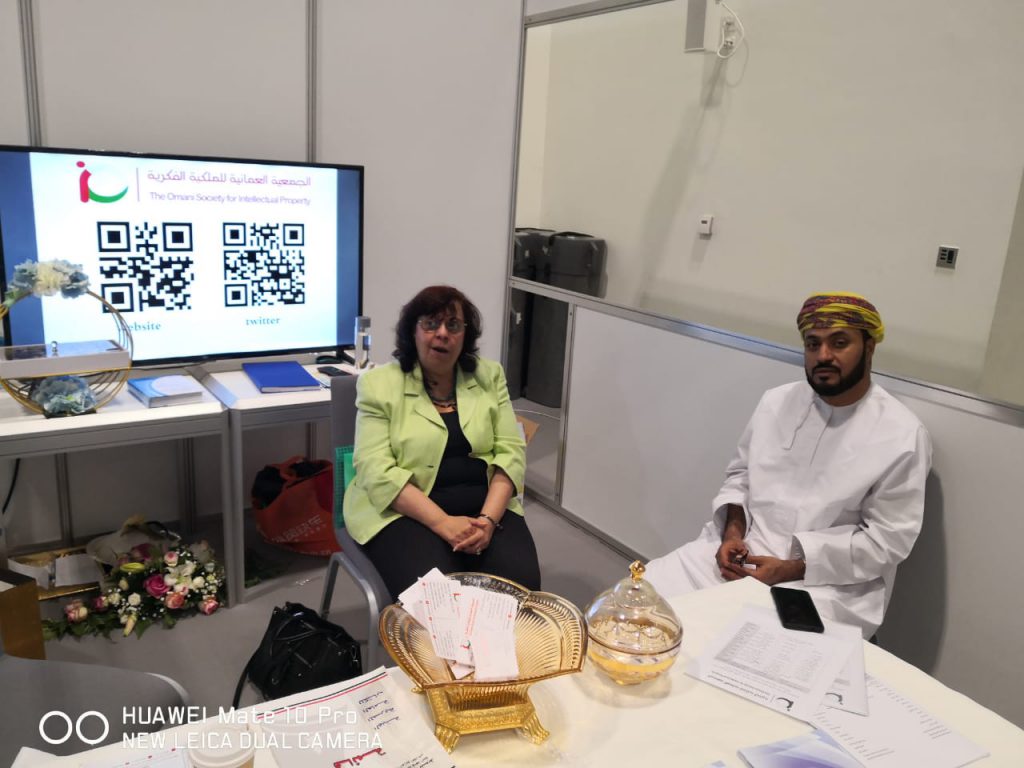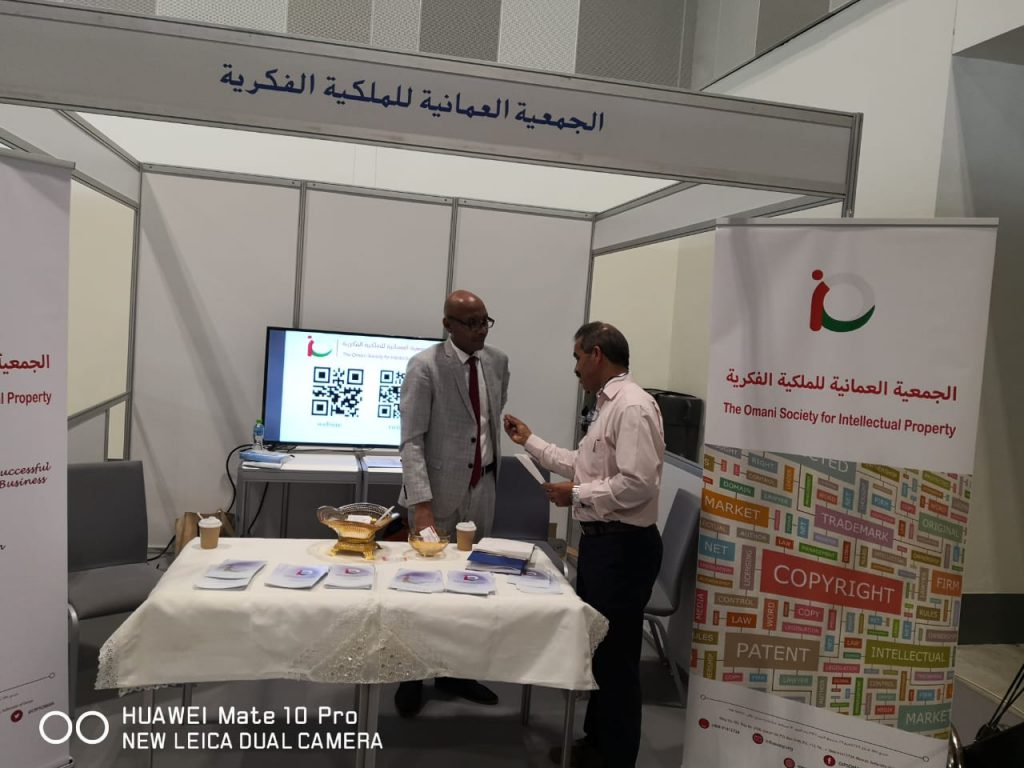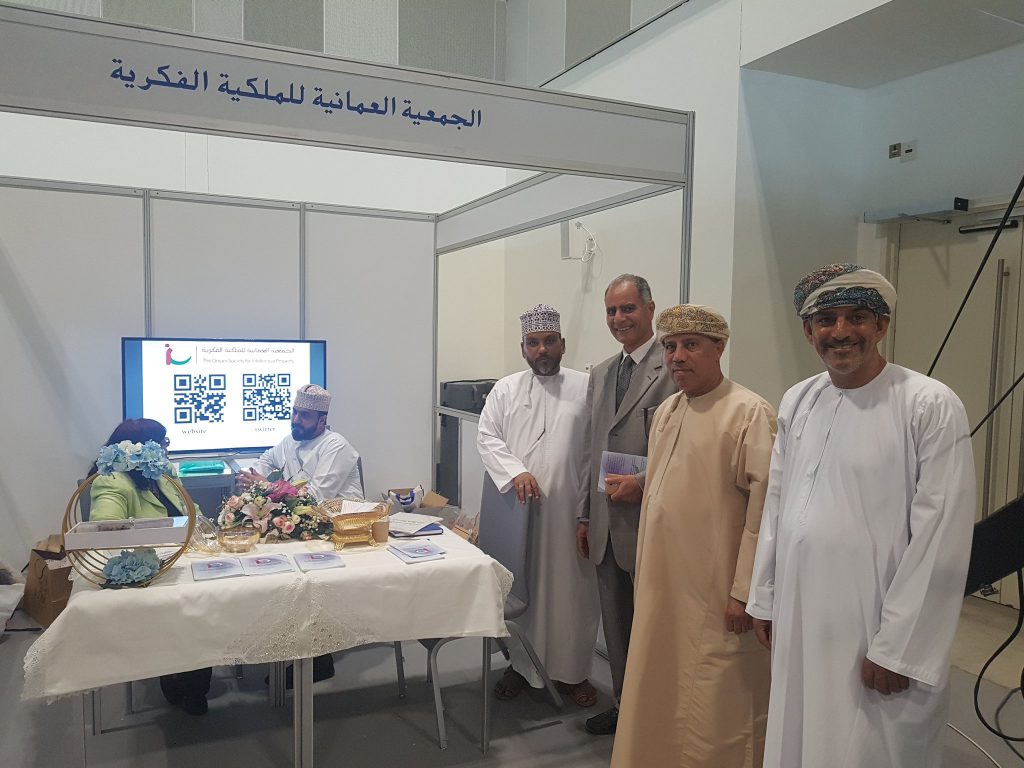 Previous Next
A part of the activity of the Association's Corner in the # Muscat_ International Book Fair _2020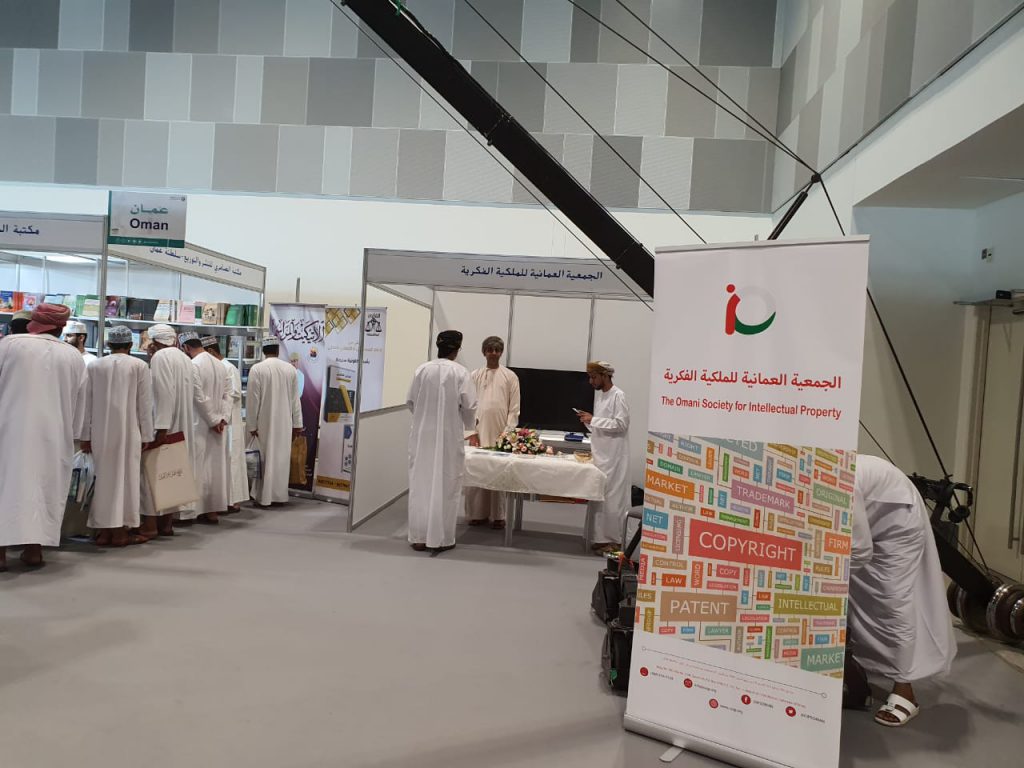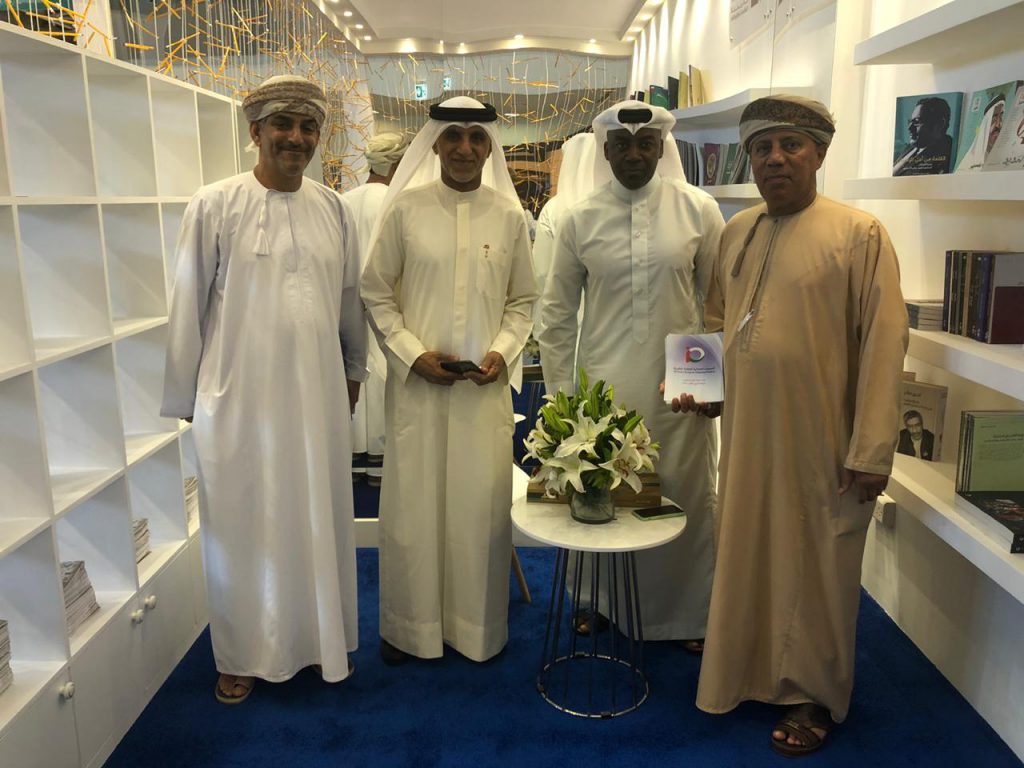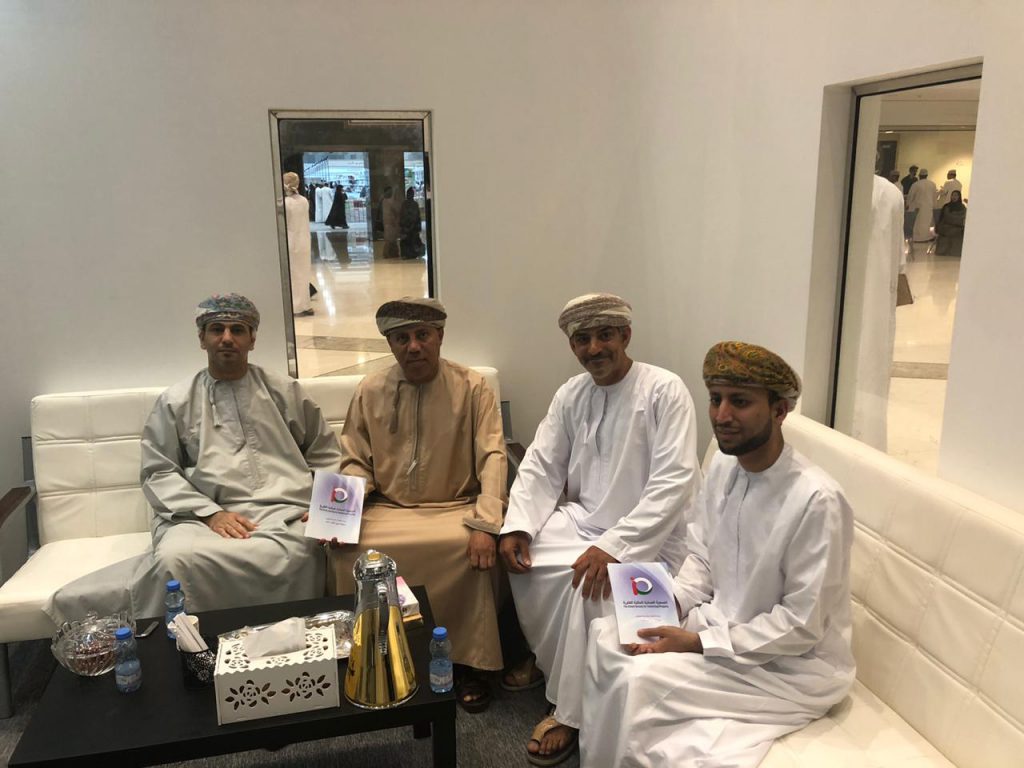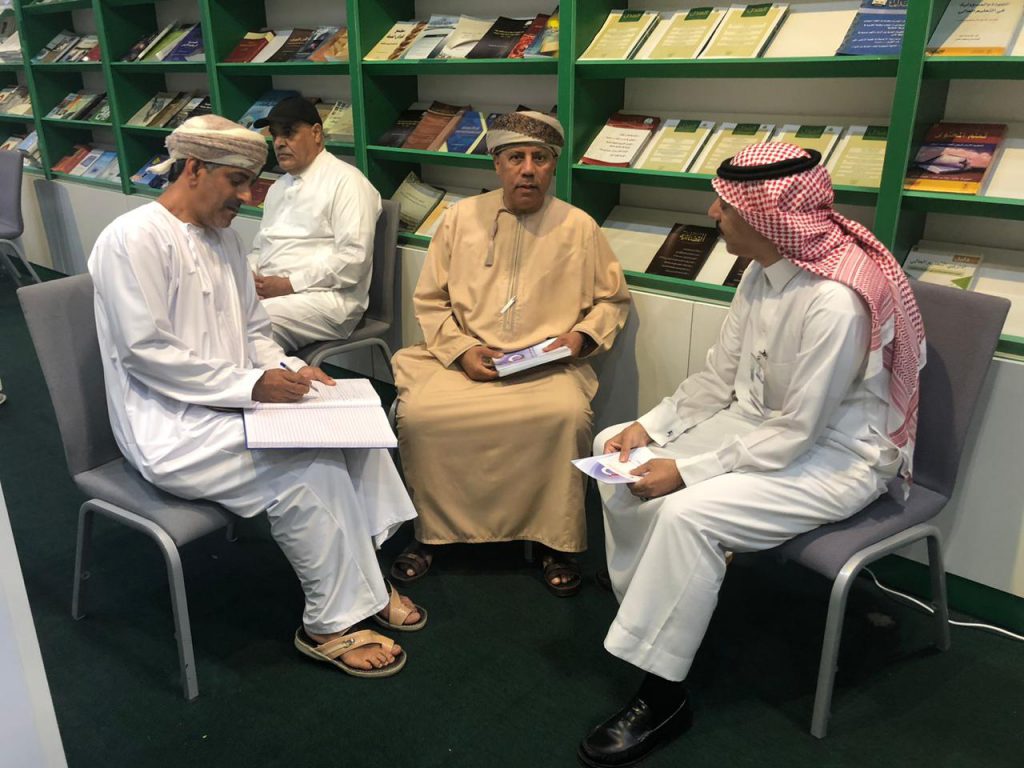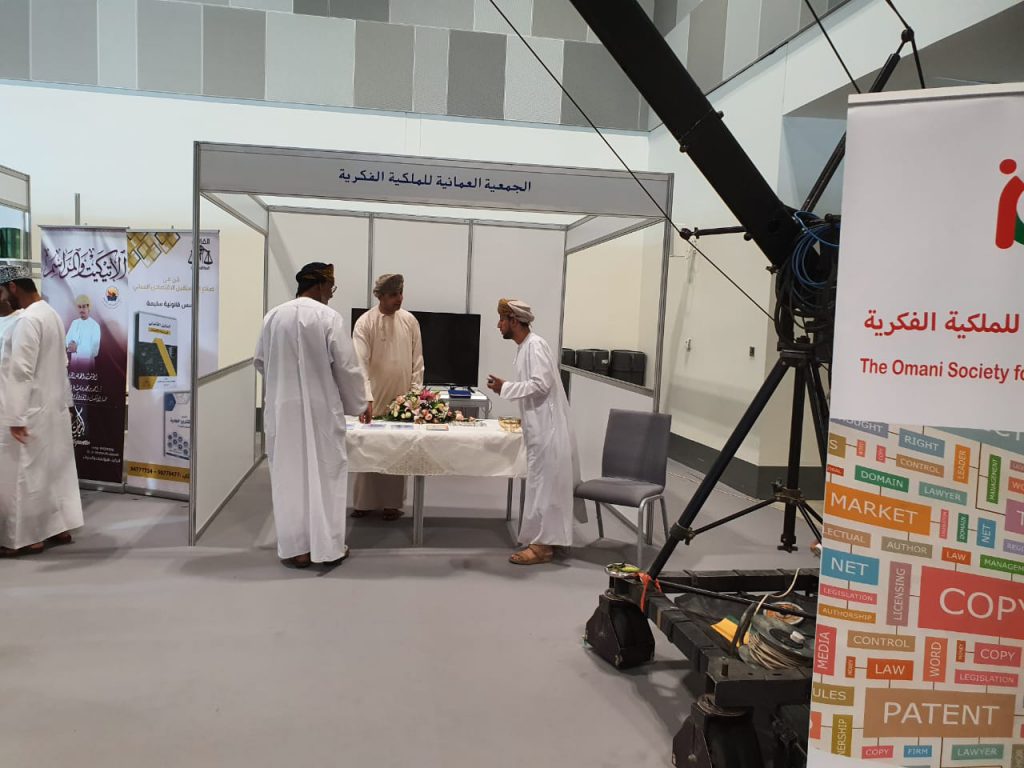 Previous Next