Types of memberships
Working Member
Working Member: The active member is the member who has participated in the founding of the association since its establishment or applied for membership in the association.
Honorary Member
Honorary member, who provides great services to the society, whether material or moral, and does not have the right to nominate for membership of the Board of Directors
Associate Member
A member who does not meet all the conditions of full membership, and the board of directors decides to accept an associate member because of attacks and experiences submitted by the association or for strong reasons estimated by the board of directors and the associate member has all the rights of the working member and all obligations, except the right to vote, and nomination Board of Directors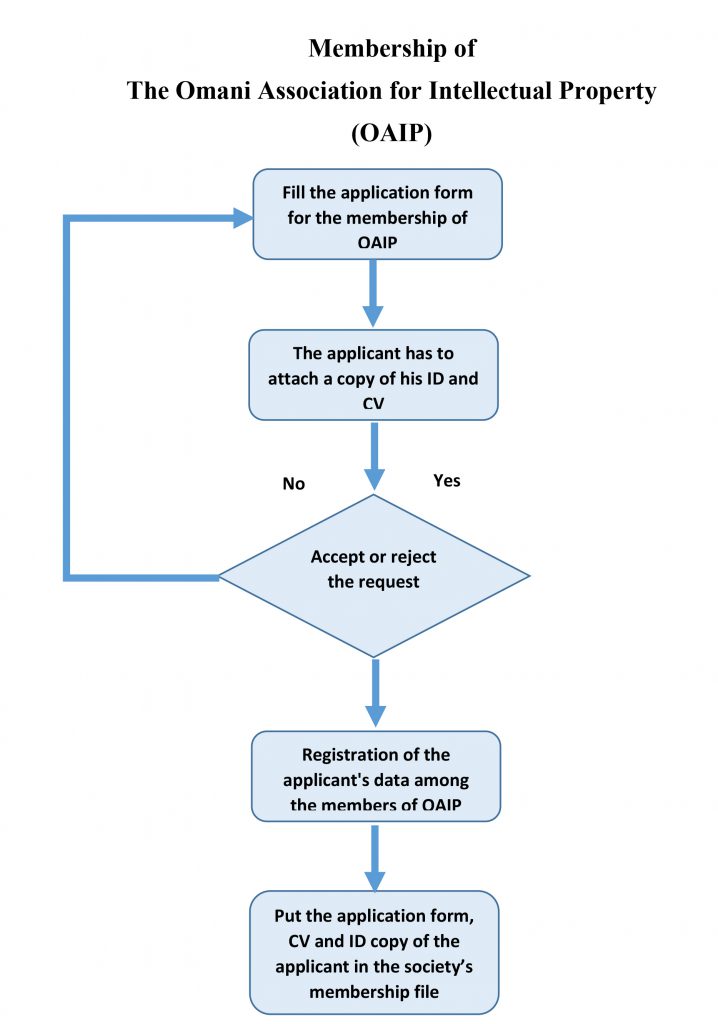 Requirements for membership

Must not be below 21 years of age
Must be of good character and conduct.
Must be university educated
Should undertake in writing to respect the system of the Society.
Must have the desire to serve the Society and its objectives
Must be concerned with the intellectual property affairs and developments and willing to benefit from the goals of the Society
A member should be fully prepared to engage in all events and activities undertaken by the Society.